Friend Sites
There you will find a selection of the brands I work with, and friends sites you will find of interest: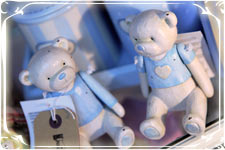 Sarah Santos – exclusive to Estudio 3! stunning Italian designed clothing in larger sizes
Privilenthia – Beautiful baskets and hats for the summer Spanish design
Surkana - www.surkana.com Stylish, Spanish designed clothing and jewellery.
Olé - www.olequebisuteria.com Original Spanish designed jewellery collection in silver-plate.
Mathilde 'M' – www.mathilde-m.com French décor items and home fragrances.
Hoff Interieur – www.hoff-interieur.de Funky gifts for you & your home.
Vical Home – www.vicalhome.com Innovative home décor.
Madelcar - www.madelcar.es The latest in gifts & gadgets for men.
A Made Hand - www.amadehand.com Unique handmade greetings cards.
Ideo Services - www.ideoservices.es Graphich design, web and audiovisual postproduction. Also multiservices for your home or business.
…..and many more! || New Deliveries Weekly
Follow me on Facebook & 'Like' the Estudio 3 de Portals page!
Do you want to be part of www.estudio3portals.com?
Contact us to appear on our website or follow us on facebook. Click here to contact us or here to visit our Facebook page.